Pianoscópio
"More than just a completed work, Pianoscópio is a universe and a "language" that can take on various forms. [...] It represents an experience which transforms the piano into a collective instrument, a sound exhibit/sculpture capable of producing sounds of a myriad of colours, a space to be inhabited by people and produce sound as a result of their combined interaction."
2013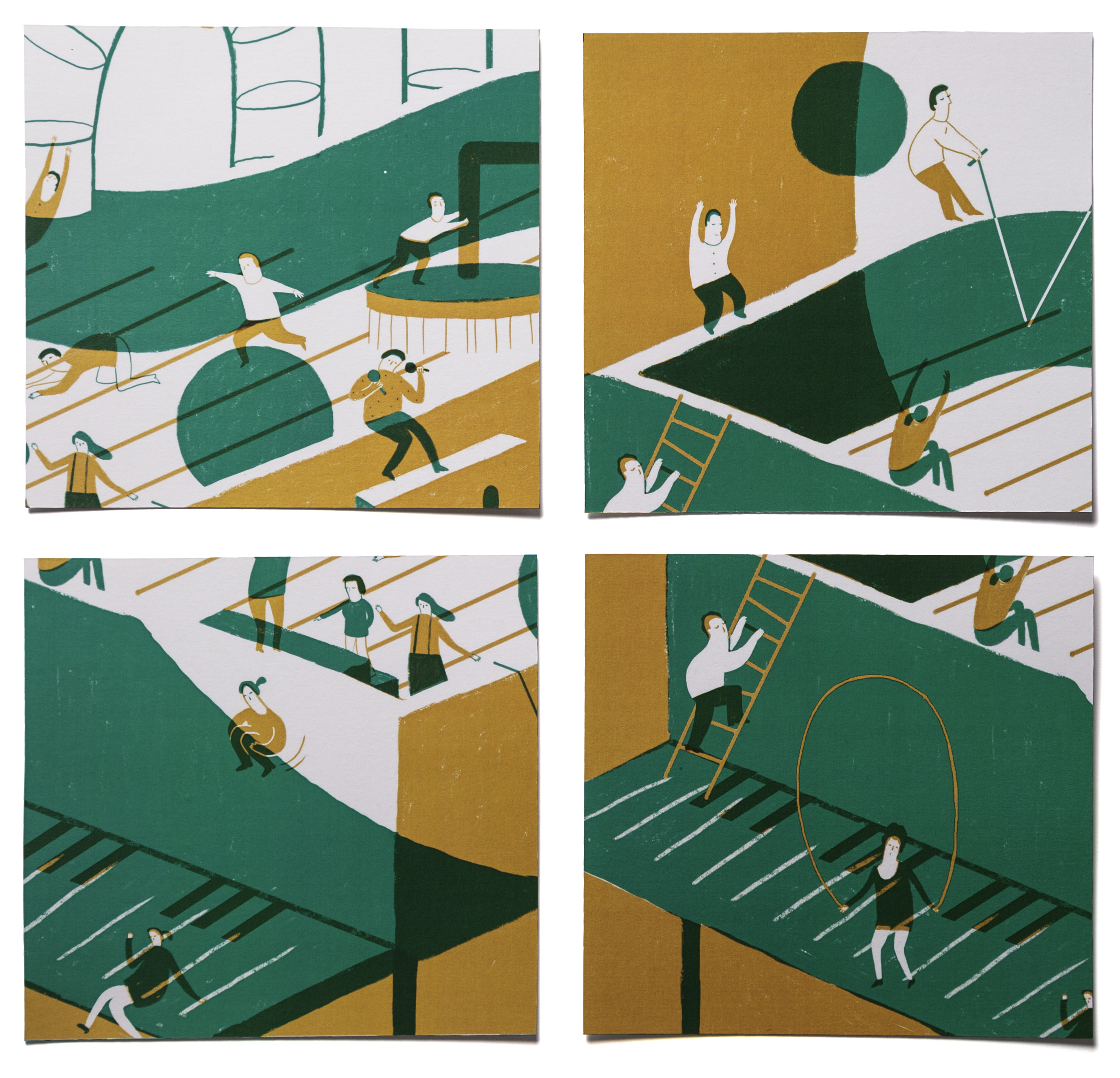 Companhia de Música Teatral is a project that joins academic research, artistic production and technological creation to encourage a younger audience to experience music.

I started working with CMT at Horta Studio. Then, my team created a series of sustainable templates for various and independent plays, which included a foldable poster, a booklet for production notes, postcards, a technical rider and a webpage. I've been working with Companhia de Música Teatral since then.

︎